Moon Bay Rules & Regulations

Proof of Insurance "and" registration (registration must match unit owner names ...can not rent slip w/o unit):

Slip # - Unit # - Last Name Boat Brand MMYY-YY

(Coverage Period)--Minimum $100k liability coverage. Unidentified watercraft are subject to removal and storage at owner's risk and expense.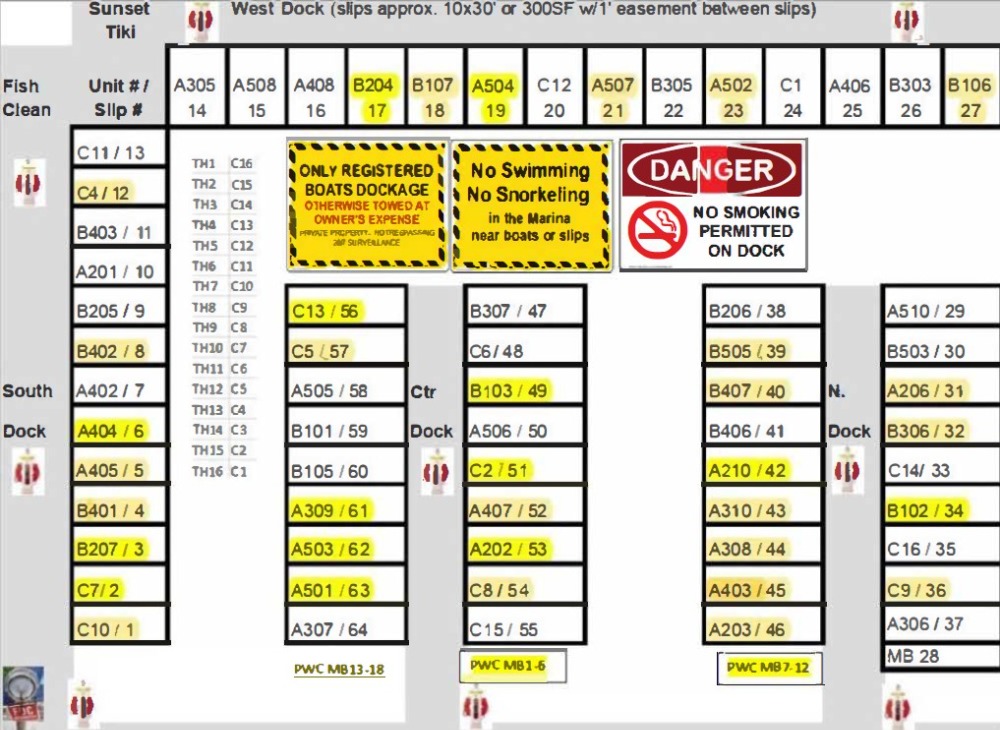 MB1-18 PWC Spots $600/annum, first come first serve with first right of refusal upon renewal (owners only / name on title or insurance).



Please make sure to guests/renters thoroughly secure their boats with proper lines (bring their own lines) to protect their boats and our docks (1" cross/spring lines recommended - Maximum Boat LOA 24' in-water including any pulpits and swim platform/engines down).

Tow Boat U.S. Key Largo (Gas, Tow, Salvage)

254 Loeb Avenue, Key Largo, FL 33037
305-451-3922 / Alternate Phone: 305-852-8900
[email protected]
http://www.towboatuskeylargo.com/